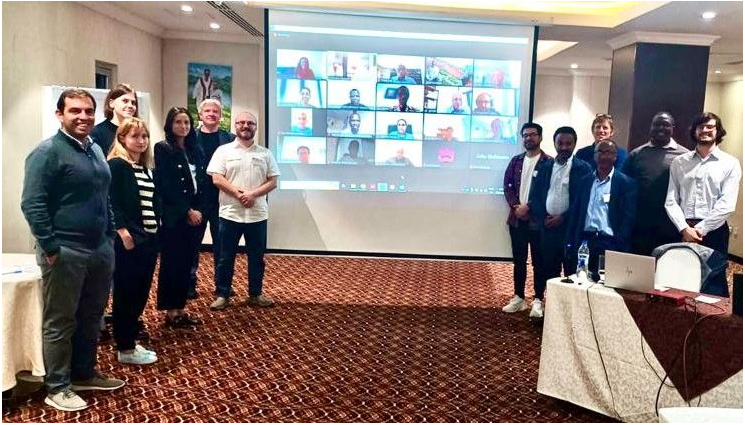 Launch of the RE-Integrate Initiative: Bringing continents together through climate-smart energy strategies
---
The RE-Integrate project, with ENDA ENERGIE at the helm of the Communication and Dissemination Work Package (WP), marked its official launch on the 5th of September in Ethiopia. This ambitious initiative, as implied by its name, will make it possible to RE-thinking of approaches and toolkits for transdisciplinary integrated assessment of climate-compatible energy strategies from the African Union through to the European Union.
Even though mathematical models, through tools, constitute an essential part of the energy planning ecosystem within the EU, their use as scientific knowledge in the strategic planning process remains limited in EU countries. This often results in a lack of ownership and almost non-existent application of modeling results in energy planning and policy development processes. In addition, the development of these tools following the Western energy context limits their application in southern countries. The RE-INTEGRATE initiative contributes to overcoming these limitations by promoting a framework for exchange between universities and research centers of the EU and the AU to facilitate the appropriation and use of modeling in energy policies in taking into account the challenges of the sector in Africa.
The project's ambition is to analyze and understand existing energy planning ecosystems in and across the AU and EU and within them to establish an enabling and non-exclusive environment for sharing knowledge, developing fit-to-context modelling toolkits and modelling expertise on climate-compatible energy strategies.
This project, implemented by a consortium of universities and research center is funded by the European Union.
RE-Integrate aims to rectify this situation by fostering enhanced collaboration, communication, and knowledge exchange between African and European stakeholders in the field of climate-compatible energy strategies. The project recognizes that the challenges posed by climate change and the transition to clean energy are inherently transboundary and require a global perspective. As such, it aspires to harness the collective expertise and experiences of both continents to develop holistic and contextually relevant solutions.
The launch event in Ethiopia signifies a crucial step towards realizing the project's objectives. It serves as a powerful testament to the commitment of ENDA ENERGIE and its partners to lead the way in facilitating the exchange of knowledge, ideas, and innovations across continents. With its ambitious vision and inclusive approach, RE-Integrate holds the potential to reshape the landscape of climate-compatible energy strategies, ushering in a new era of collaboration and sustainability from the African Union to the European Union and beyond.
---